Coco's forest
Learn to count with Coco in 'Coco's Forest', a beautifully illustrated sturdy cardboard book with which toddlers learn to count while searching for animals in the forest. Which animals do you already know? And which numbers?
Welcome back to Coco's forest! But where is Coco? Oh, there! And look closely, there are even more animals hidden in the forest: 2 dangerous cats, 3 hedgehogs under the leaves and also a lot of small critters. Find them and count them! Or vice versa!
Share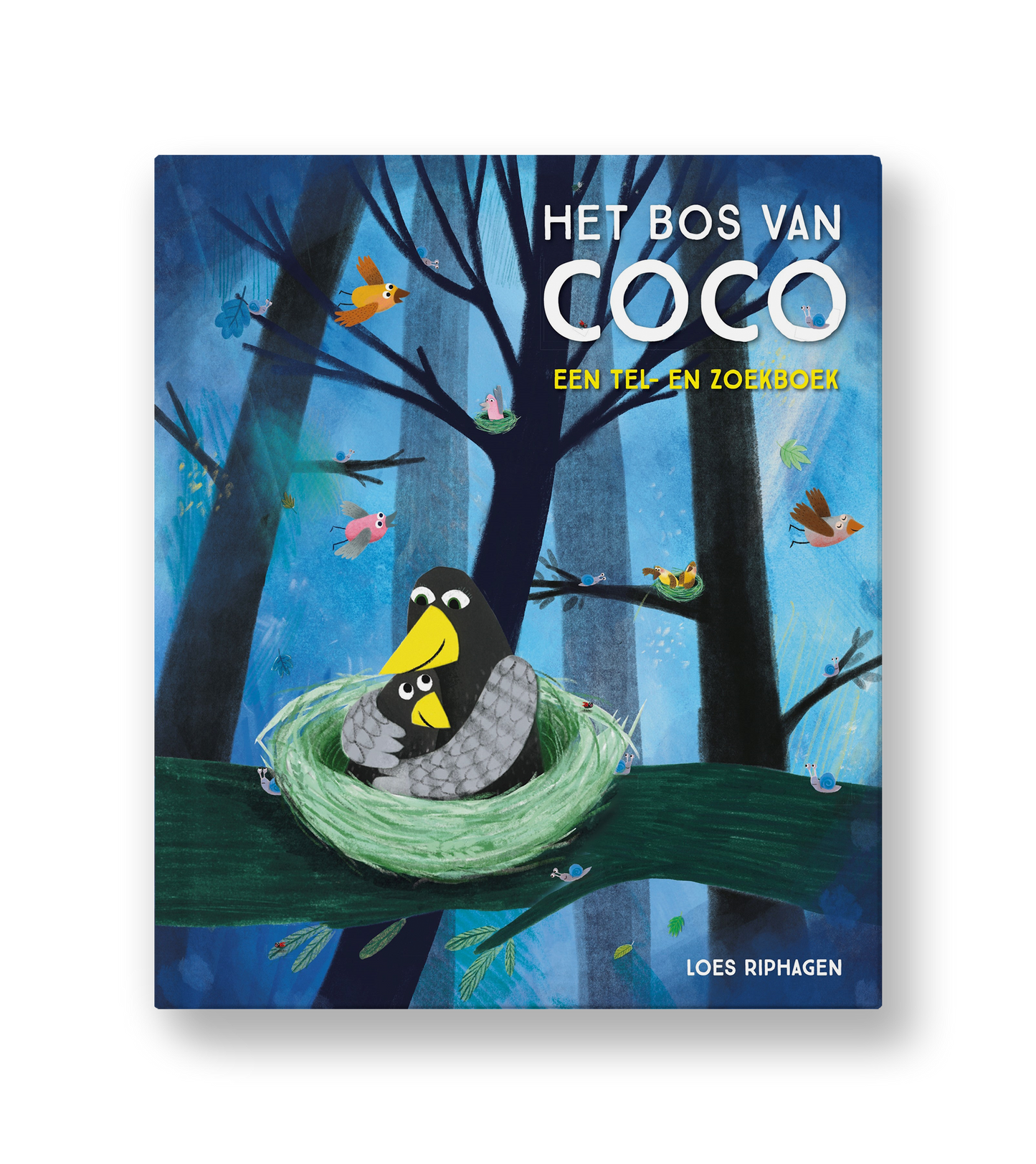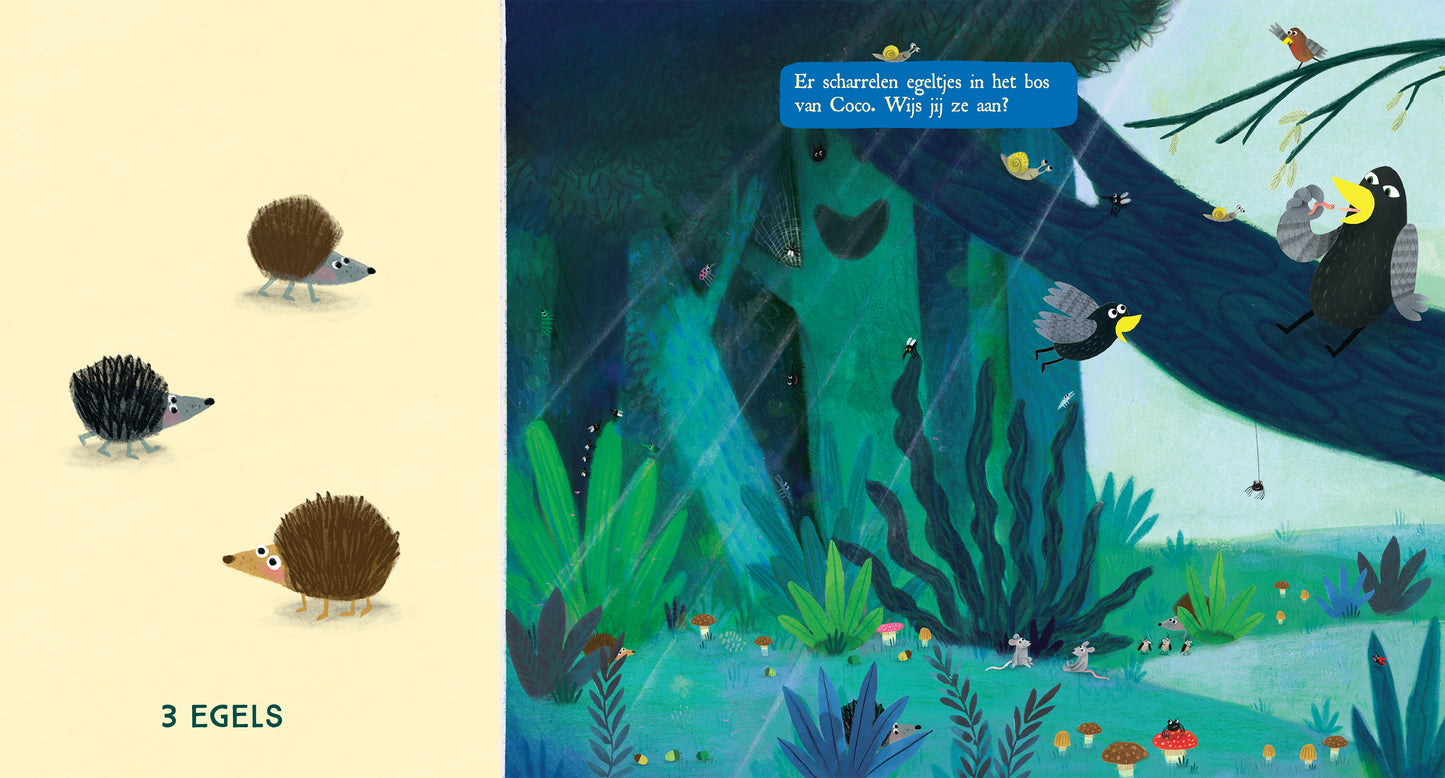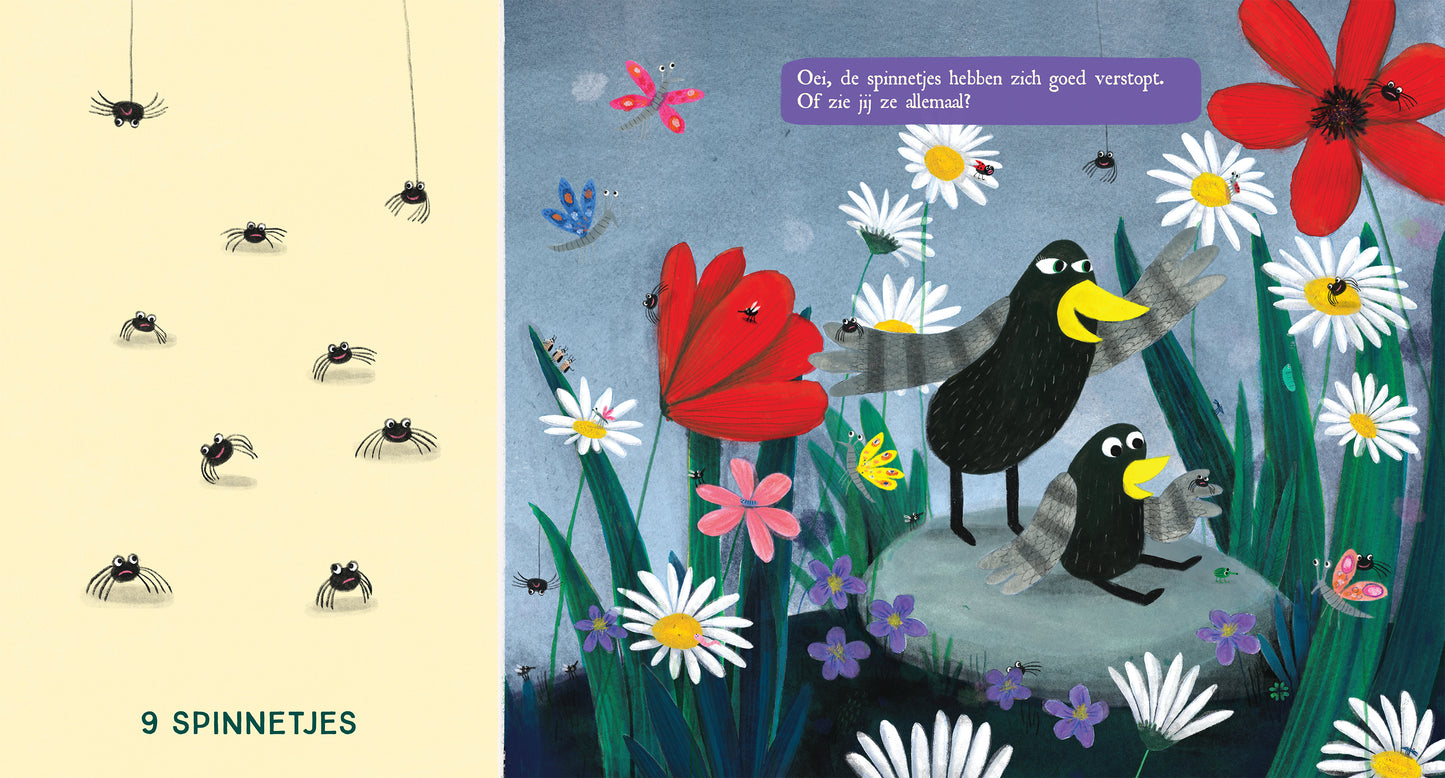 Coco DIY
Coco printable
Video: How to make a bird?